The Study of Theology
What impact does the Catholic tradition have on fostering the dignity of human life? How is the promotion of peace and justice essential to the Christian faith? How do religions and their cultural contexts influence each other?
 
St. Anselm described the task of theology as "faith seeking understanding." As a theology major at Spring Hill College, regardless of your religious affiliation, you'll be challenged to a deeper and more critical understanding of your own faith, as well as a fuller appreciation of the broader Christian tradition and religions of the world. As a theology department at a Jesuit institution, the theology faculty is committed to guiding our majors in "the service of faith and the promotion of justice," which are at the very heart of the Christian gospel.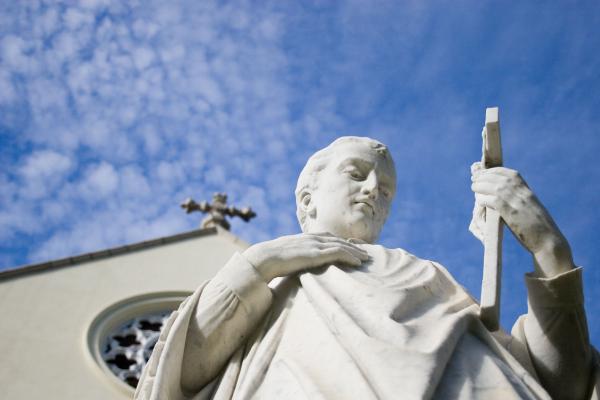 The fundamental rationale of the theology core requirement is to introduce students to serious, critical reflection on questions relating to God and human existence. Courses range from the study of Catholicism and world religions, to an exploration of the  meaning of liturgy and scripture, along with considerations of the social and moral dimensions of the Christian faith.
Contact Us
Mrs. Catherine Druhan
cdruhan@shc.edu
251-380-4660