Kappa Delta Pi is an international honor society in education.  Founded more than 100 years ago, it is dedicated to scholarship and excellence.  Through it's programs, services, and publications, Kappa Delta Pi supports professional growth and teaching practices of its member educators throughout all phases and levels of their teaching careers.  This support is essential to inaugurating and retaining the best and brightest professionals in education
The mission of KDP is to sustain an honored community of diverse educators by promoting excellence and advancing scholarship, leadership, and service.
The vision of KDP is to help committed educators to be leaders in improving education for global citizenship.
Alpha Beta Alpha
Alpha Beta Alpha is the Spring Hill College chapter of KDP.  It was chartered in 2003 and conducts initiation of new members every fall semester.  In 2013, sixteen new members were initiated.  Eligibility for membership is based on a 3.50 cumulative GPA for undergraduate students and a 3.75 GPA for graduate students.  In addition, eligibility requires that students be enrolled in the Teacher Education Program and be approved by its faculty.
2015-2016 Members
Nineteen Spring Hill College education majors were initiated as members of Kappa Delta Pi Education Honor Society on November 15, 2015.  The initiation ceremony was held in Byrne Hall followed by a formal reception for new members, officers, faculty, friend​s, and family members.  This is one of the largest groups to be initiated since the Spring Hill College chapter was founded in 2003.  Congratulations new inductees! 
2014-2015 Members

Congratulations to the following members of Kappa Delta Pi who were initiated into the Alpha Beta Alpha Chapter on November 9, 2014:
Undergraduate Students:  Renee Cherry, Emily Hollander, Rachel Sims, Samantha WIlls
Graduate Students:  Deyetta Johnson, Melina Palacio
Officers:  Amanda Yestrumsky, President; Stephanie Lee, Vice-President; Jade Bourgeois, Secretary; Sawyer House, Treasurer
Service Projects
Members of Kappa Delta Pi Honor Society at Spring Hill College sponsored a community service project to benefit Westlawn Elementary School Library.  They worked with members of the Literacy Coalition of South Alabama to collect donations to purchase new hardcover children's books.  Donations ranged from $5 to $50 and the books were delivered to Westlawn on May 2nd.  From left to right are Aubrey Stewart, KDP member, Mrs. Andrews, Westlawn librarian, and Dr. Rowan, KDP faculty advisor.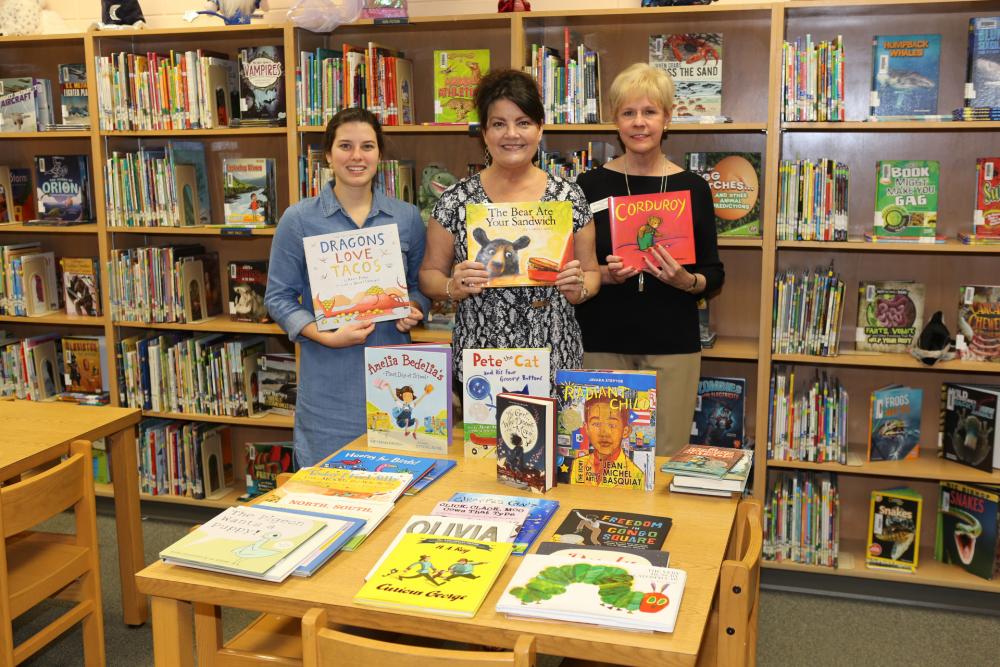 Collecting school supplies for classrooms in the Mobile area (Fall 2013), and collecting books for children in Belize (Spring 2014).

 
In the Spring 2015 semester, KDP collected almost $500 worth of new children's books, instructional supplies, and checks for the Child Advocacy Center in Mobile, AL. Amanda Yestrumsky served as chapter president.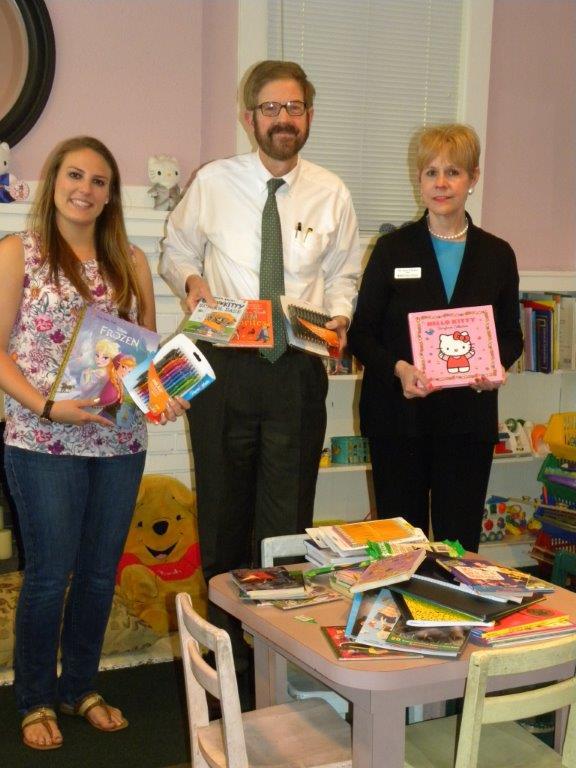 Faculty Advisor
Dr. Leona O. Rowan serves as the faculty advisor for Alpha Beta Alpha.  For more information, you may contact her at 251-380-3478 or lrowan@shc.edu.