Ellie Seiter '19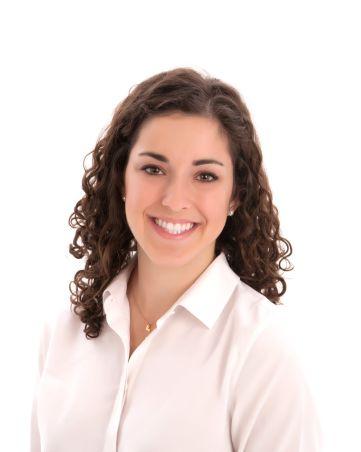 Hi there! My name is Ellie Seiter, and I am a senior psychology major with a double minor in biology and health sciences.  I have a passion for science and understanding the complexities of humanity. I am happy to say Spring Hill College has given me the opportunity to merge my interests and dive into the science of people, whether this be internally looking at the intricate biology of the brain, or externally, studying the dynamics of human behavior.  Beyond academics, I am an active member of Phi Mu Fraternity and The Student Government Association, where I have served on Senate and Cabinet. SGA enables me to give back to our Spring Hill College community, truly teaching me what it means to be a servant leader for others while forming my own personhood in the Jesuit values. 
Outside of our college setting, I work regularly with high school students and serve as an Administrative Intern in the Neonatal Intensive Care Unit at USA's Children's and Women's Hospital. Both of these opportunities have solidified my desire to work with others, specifically youth, in a medical setting.  I plan to attend medical school in hopes of becoming a Pediatric Psychiatrist. I have the psychology department to thank for pushing me to pursue this goal, for their emphasis on cura personalis has been integral to my vocational journey.  As a physician I hope to take a holistic approach, recognizing the multifactoral aspects of mental health while caring for the whole person.  Once in this position, I plan to better integrate mental health care into primary care settings, making it more accessible and less stigmatized. I am excited for what is ahead, and I look forward to using my passion and creativity for God's call in my life. 
Layne Kieschnick '19
Hi! My name is Layne, and I am from New Orleans, Louisiana. I am a senior at Spring Hill College with a double major in English and Psychology. Over my four years at Spring Hill, I have been involved in clubs such as Green Keepers, PEPP, and Peer Action Team. I have also been a part of Alpha Sigma Nu and the International Service Immersion Program here on campus. Some of my hobbies include reading, writing, painting, and being outside enjoying nature! After I graduate, I plan to work in schools with a focus on special needs students, specifically in early childhood education. I plan on eventually getting my master's degree in either the Behavior Therapy field or School Psychology.
Nick Weirath '19

Hi, my name is Nick and I'm currently a senior at SHC majoring in biochemistry and minoring in psychology. I'm currently the president of the chemistry club and vice president of Psi Chi here on campus, and both of these experiences have gone a long way toward helping me reach my future goals. My main interests regard drug development and manipulation as it pertains to the treatment of neurodegenerative diseases, allowing me to fuse my interests in chemistry and psychology. After I graduate in May, I plan to start on my PhD this coming Fall, focusing on cellular and molecular pharmacology. My eventual goal is to gain tenure in a research-based faculty position, allowing me to continue working on research while also sharing my passions with future generations of students. My time at Spring Hill and especially within the psychology department has allowed me to approach my future with a more holistic view, taking into consideration not only the biochemical aspects of disease, but the lasing impact it may have on the mental health of the patient.
Allison Stuart '19

Hello everyone! My name is Allison Stuart and I am a senior psychology major from New Orleans, Louisiana. I remember feeling apprehensive about choosing a major my freshman year but felt that I couldn't go wrong with psychology because it would be beneficial no matter what career path I chose. After a lot of vocational discernment, I discovered my passion is in helping special needs children reach their full potential. I plan to obtain my master's and receive a BCBA certification to create behavior modification plans for children with autism spectrum disorder. I believe there is so much to learn from these children because they see the world for exactly how it is, not blinded by worries of the future or people's judgements of them. I am currently an intern at the Little Tree Preschool, where I am learning a lot of the ABA (applied behavior analysis) principles I will be using in my career. I have also been fortunate enough to shadow clinical psychologists as they diagnosed children with autism this past summer. On campus, I am involved in Pi Eta Sigma, NSLS, National Residence Hall Honorary, and Tri Delta Sorority. I am confident that my heavy involvement with these on-campus activities and my psychology degree from Spring Hill College will prepare me for a bright future. 
Shelby Smyth '19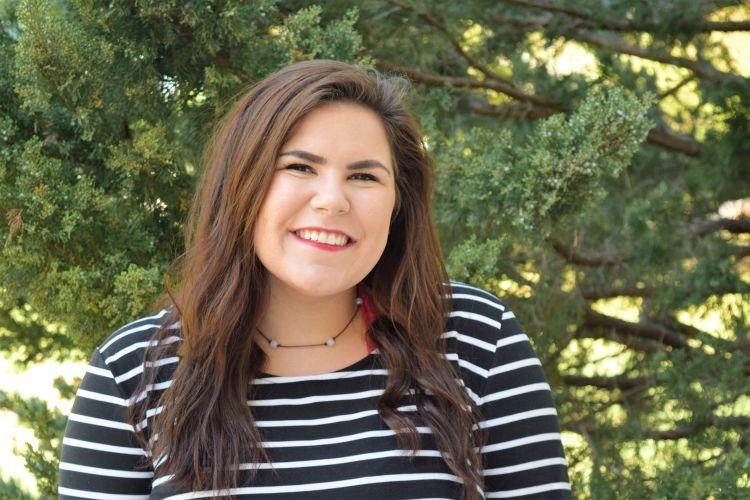 My name is Shelby Smyth, and I am a senior psychology major from Bay St. Louis, Mississippi. I am involved in Residence Life, Campus Ministry, and the Foley Center. I currently have an internship in Campus Ministry as their Social Justice and Service Intern. After I graduate in the Spring, I plan on spending a year doing service. Afterwards, I am going to pursue a master's degree in Social Work at a Jesuit institution.
Shakuryon Steward '19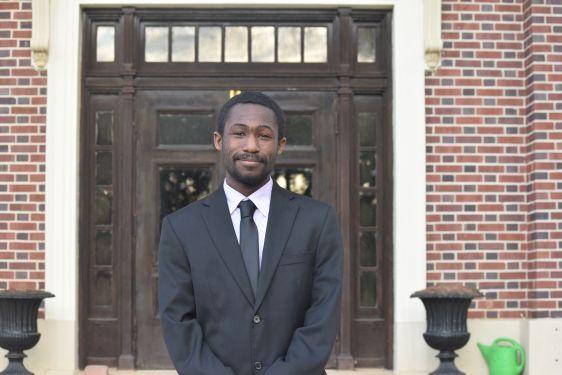 My name is Shakuryon N. Steward and I am a Junior of Spring Hill College majoring in Psychology, with a minor in Sociology. I am currently an active member and involved on campus with Psychology Club, Men of Color Council (Serves as Treasurer), and SHC NAACP (Serves as President). I also participate in volunteer work with Light of the Village. I am interested after graduating Spring Hill College to pursue a Master's Degree in Mental Health Counseling, and then go on to start my own practice in Mobile, Alabama
Mike Fouts '19

My name is Michael Fouts and I will be graduating with the class of 2019 with a degree in Psychology and a minor in Biology. During the past four years at Spring Hill College I have been able to pursue opportunities in research with much of the Psychology faculty and have developed invaluable skills to help prepare me for further education in addition to a fulfilling career. Outside of academics, I have enjoyed athletic responsibilities in soccer and developing personally in my internship at Lifelines Counseling. The next step for me academically is to pursue a doctorate in Organizational sciences and be able to apply such knowledge to the business arena.
Madeline Johnson '19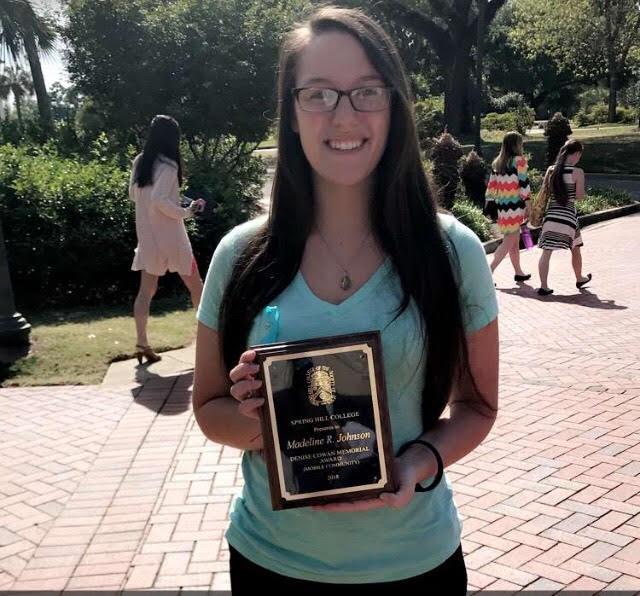 My name is Maddy. I am currently a senior from New Orleans, LA majoring in Psychology with a minor in sociology. I am currently the vice president of Green Keepers, a member of Psi Chi, a member of Alpha Kappa Delta, a tutor and site supervisor for the Foley Center. Outside of SHC I currently serve as a victim advocate and intern at Rape Crisis Center, a division of Lifelines Counseling Service. After graduating from Spring Hill in the Spring, I plan to pursue a master's degree in Counseling Psychology and eventually become a LPC.
Iriel Evans '19

My name is Iriel Evans. I am currently a senior from Baton Rouge, LA majoring in Psychology with a minor in theology. Some things I am involved in on campus include Alpha Kappa Alpha Sorority, Incorporated, Campus Programming Board President, I am a Residential Advisor, Campus Ministry, Women's Sodality, and a member of the National Residence Hall Honorary. Outside of SHC I currently serve as the HR Intern for Rural Sourcing Incorporated a IT company located in downtown Mobile and a undergraduate intern for LifeLines Counseling services. I also serve as a Rape Crisis Center advocate. After graduating from Spring Hill in the Spring, I plan to pursue a master's degree in Industrial Organizational Psychology and work in Human Resources.
Olivia Miller '18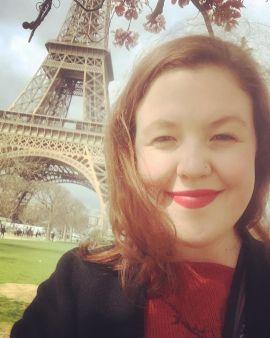 Hello everyone! My name is Olivia Miller and I'm a senior about to graduate. I was born and raised in Ocean Springs, MS, only about 45 minutes away from here! I used to be a Nursing major when I first started here at Spring Hill, but then I switched a year later after realizing Psychology was more of my passion. In my free time, I love to travel, read, take photographs, and go to concerts. Over the past two semesters, I've worked alongside Dr. Franco-Zamudio, Dr. ElBassiouny, and Dr. Semien with research projects. During my senior year, I've had the pleasure of working at a psychologist's private practice working with health insurance and office work. Learning the work that goes into running a private practice was an awesome experience, and it has inspired me to work towards being a clinical psychologist one day! When I graduate, I hope to pursue a Master's degree in Counseling Psychology and ultimately, obtain my PhD in Clinical Psychology. I haven't found my "aha" moment in the Psychology field yet, but I hope working on my master's will help me find my niche. I'm so grateful for the wonderful relationships I've formed with my professors in the Psychology department here at Spring Hill College, and will definitely miss my time here!
Kayla Freeman '18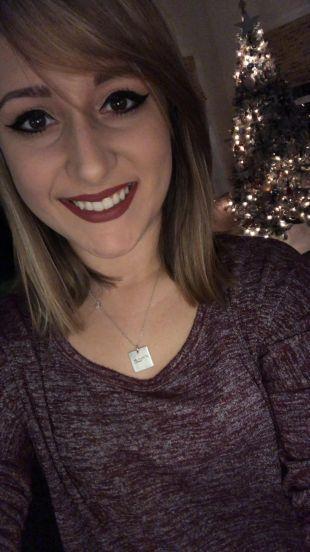 Hey everyone! My name is Kayla Freeman and I am a senior psychology major here at Spring Hill College. I was born and raised here in Mobile. Throughout my four years here, I have volunteered at Penelope House, our local domestic violence shelter and support center. After graduation, I hope to continue working with them and become a full time employee, using the skills and knowledge I have attained here to help victims throughout the difficult process of leaving their abusers. In addition, I also do a lot of painting and writing and I have loved having the opportunity as a Badger to pursue not only the studies that interested me, but my hobbies as well! 
DeShala Hunt '17

My name is DeShala Hunt. I majored in Psychology with a minor in Sociology with a strong desire to pursue a doctoral degree related to social justice for minority adolescents (i.e., Social Work, Social Psychology, or Sociology). I will be the first in my immediate family to have graduated with a Bachelors degree and enrolled to attain a Master's in Social Work at the University of Alabama. Upon completion of this, I intend to apply for a doctorate program as well as achieve my counseling license. Afterwards, I intend on finishing my masters and being there for my kids. I hope to pave the way for them, setting a new example with higher standards in life. To create a more positive, educated environment for them while achieving my ambition to start my own business for low-income and at-risk minority adolescents.
Kathryn Mitchell '18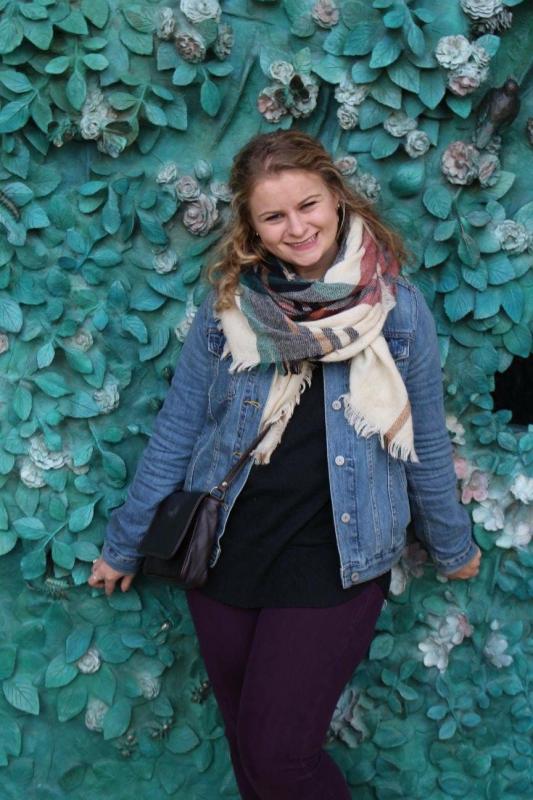 Hi everyone! My name is Kat Mitchell, and I am from Lafayette, LA. I am a junior psychology major with a professional writing minor. My varied college experience has consisted of being a member of Delta Delta Delta sorority, Psi Chi, NSLS, Student Government Association, Campus Ministry SHAPe team, Women's Sodality, Phi Eta Sigma, The Odyssey Online, CPB, and Order of Omega. After graduation, I would like to use my psychology degree in pursuit of starting a career in television writing, whether it's screenwriting with a concentration in comedy writing or broadcast analysis writing.
MH Arbruster '17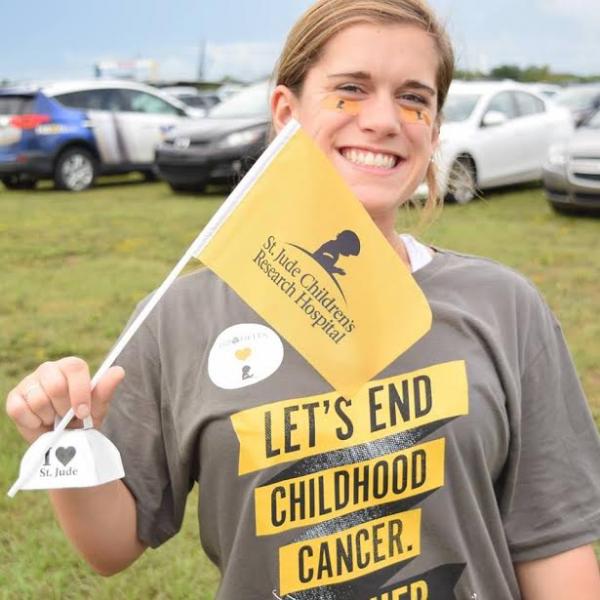 Hi, guys! My name is Mary Helen (MH) Armbruster and I am from Nashville, TN. Throughout my college career, I have been involved in the Springhillian Ambassador program, the SHAPe Retreat Community, the Cohesive Undergraduate Experience Advisory Board, the LEAP Program as a peer leader and the Delta Delta Delta Sorority. With my degree in psychology, I plan on becoming a Child Life Specialist. Child Life Specialists work in a hospital setting and serve as the liaison between the medical staff and children and their families. Child Life Specials explain different medical procedures to children and their families and help families cope with the stress of an illness or medical treatment. After graduation, I plan on furthering my education at Lipscomb University to take preprofessional classes for the Child Life Council with a focus in Family Science. 
Jenna Charnock '17

Hey y'all, my name is Jenna Charnock! I am a Psychology major with a minor in Health Sciences from Mobile, AL. Throughout my college experience I have been a member of the softball team, Tri Delta sorority, and MedLife. I've had the opportunity to work on campus for the Assistant Athletic Director and the Athletic Department Secretary as well as intern for the Strength and Conditioning coach with a focus in sports psychology. Along with this, I have participated in volunteer work throughout the Mobile community, specifically with the special needs youth. My active involvement has opened up several options after graduation, thus I hope to use my experience and knowledge to impact the community as it has impacted me. I plan to earn a Masters in Occupational Therapy where I can work directly with special needs children and one day start a sports league for individuals with special needs.
Frances Maples '17

Hey y'all! My name is Frances Maples and I am a psychology major and history/philosophy double minor at Spring Hill College.  My passion lies in the area of social justice and civil rights.  I was lucky enough to be able to intern at a private practice for my senior seminar and since then I have been passionate about hopefully providing counseling services to LGBTQ youth who have been cut off.  I am a member of Delta Delta Delta and have found my passion for leadership and philanthropy here as well!  I am excited for what the future holds for me (and my animals, of course)!
Alicia Watts '17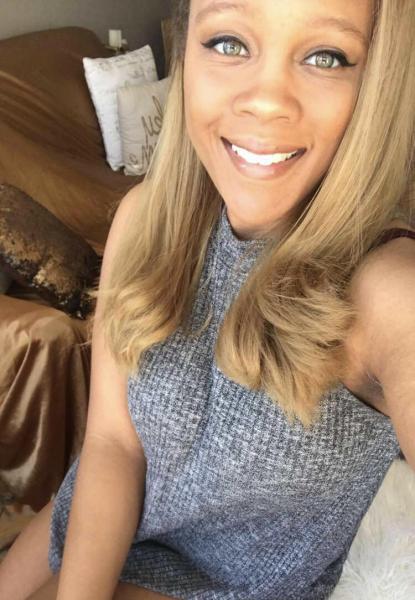 Hi, I am Alicia Watts! I am majoring in general studies with a focus on Psychology while pursuing a double minor in Theology and Philosophy. During my four years here I have volunteered tutoring students at a local high school, interned with the Ronald McDonald House of Charities, and shared many memories with wonderful people. I hope to use my degree to go to graduate school and become a marriage and family therapist. My main goal is to use the Christian faith as a foundation to counsel individuals and families.
Cameron Schaefer '17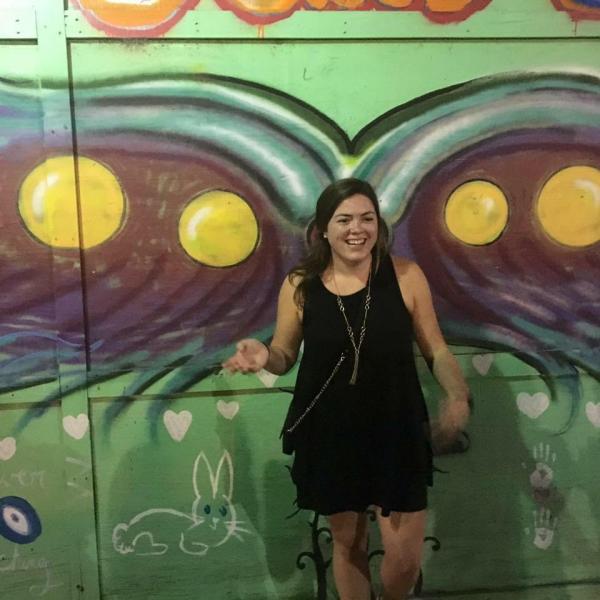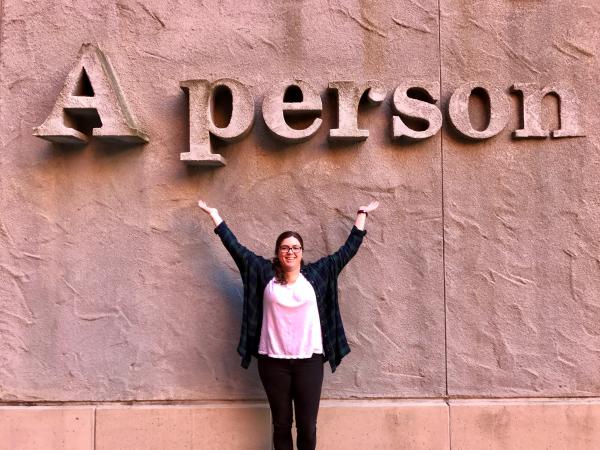 Hey! I'm Cameron Schaefer and I'm a senior Psychology major with a Business Administration minor from St. Louis, Missouri. I am a member of Delta Gamma and have had the privilege to serve in multiple leadership positions that have helped me to grow in ways I never could have imagined. Currently, I am interning at Mobile Infirmary in the Human Resources department and I hope to pursue a career in HR post graduation. Being from St. Louis, I love the Cardinals so my dream job would to work in the St. Louis Cardinals front office at some point.
Carson Perret '17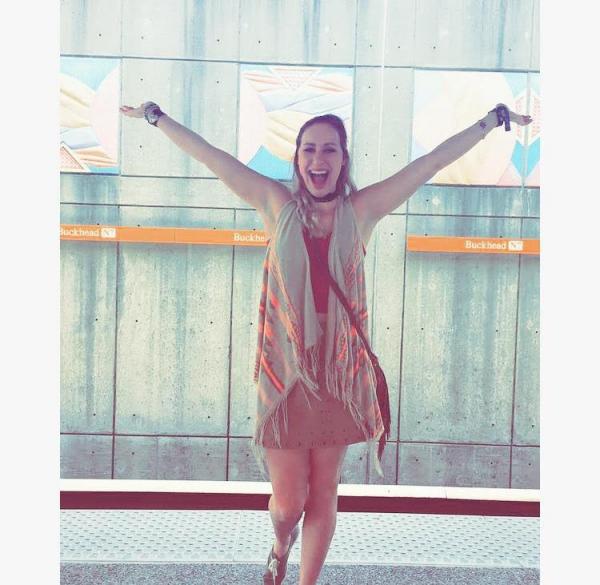 Hi, my name is Carson Perret, and I am a senior at Spring Hill College!  I am pursuing a Psychology major with a Health Science minor. I enjoy volunteering, as well as, exploring different areas of research. For example, I have worked with Covenant Hospice, the American Red Cross, and I have completed an internship with a family and marriage counselor in Mobile, Dr. Faye Pierce.  Since my internship, I have been offered a part-time job working for Dr. Pierce. I assist with scoring psychological tests, analyzing reports, and handling finances/insurance plans. Currently, I am excited to be assisting with psychological research for Dr. Jamie Franco-Zamudio. After graduation, I am taking a year off to build my application for graduate school. I plan to apply to both occupational therapy and counseling graduate programs. This summer I plan to take additional classes, take the GRE, and obtain at least eighty hours of shadowing.
Kalle Allison '17

Hey, my name is Kalle Allison! I am attending Spring Hill College as a psychology major with a sociology minor. I volunteer as much as I can, from building houses with Habitat for Humanity to assisting with art hour at nursing homes in the Spring Hill community. My favorite area of psychology is social psychology - I hope to earn my PhD and work with individuals dealing with substance misuse and abuse issues in the criminal justice system. 
"One day, in retrospect, the years of struggle will strike you as the most beautiful." --Sigmund Freud
Will Santiago '17

Hey! My name is Will Santiago and I am majoring in Psychology with two minors in Philosophy and Health Sciences. After I graduate, I hope to attend graduate school and become an Occupational Therapist. Four years at Spring Hill has truly helped me develop both as a student and a person. I have interned at Eastern Shore Rehabilitation Center, been a part of the Campus Programming Board, Men of Color Council, Multicultural Student Union, and I am currently the 2016-2017 treasurer of PSI CHI. The variety of roles that I have played in these groups has helped me gain confidence in both my ability to lead, as well as teamwork skills.  I know now that I can be a successful member of the working force while still being my energetic self.
Connor Peth '17

My name is Connor Peth and I'm a senior Psychology major with a philosophy minor from St. Louis, Missouri. While attending Spring Hill College, I have participated heavily in the Psychology Department as a Teaching Assistant for Abnormal Psychology, being inducted into PSI CHI, and assisting Dr. Jamie Franco-Zamudio with research. I have also taken time to engage with the SHC community as a whole by joining the Upsilon Alpha Chapter of Tau Kappa Epsilon, participating in the SHAPe retreats, serving on IFC, and working in the student center. After graduating, I plan to attend law school to become an environmental lawyer and protect and preserve the planet we live on. My favorite psychology topics include cognitive psychology, gender, and evolutionary psychology.
Darian Price '17

Hey y'all! My name is Darian Price, I am a senior Psychology major with a minor in Philosophy. During my time at Spring Hill I had the honor of being a part of Tri Delta, National Society of Leadership and Success, and currently hold the captain position for SHC's dance team. After graduation, I plan to use my psychology degree to become an occupational therapist, where I hope to impact and change people's lives for the better through therapy. In the future, I would love to open a private practice of occupational therapy specifically for children and adults with special needs.
Zachary Hahn '17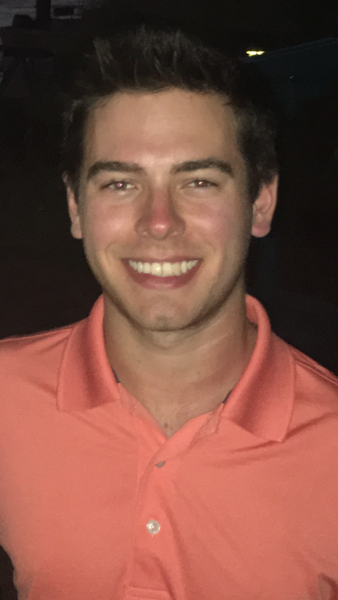 Hello! My name is Zachary Hahn, and I am a senior Psychology major with a minor in Philosophy from New Orleans, Louisiana. In addition to my studies, I am also the Vice President of the Upsilon Alpha chapter of Tau Kappa Epsilon, a Student Center Supervisor, a nursing home volunteer, and a member of PSI CHI. I aspire to use my knowledge of Psychology to succeed in the corporate world. However, I have also considered eventually earning a degree in Counseling Psychology and opening up my own private practice. I thoroughly enjoy playing golf and staying up to date on political and national events in my free time. My favorite Psychology joke is, "Three Freudians walk into a bar, and the bartender says, 'let me see some id!'"

Hannah Masoner '17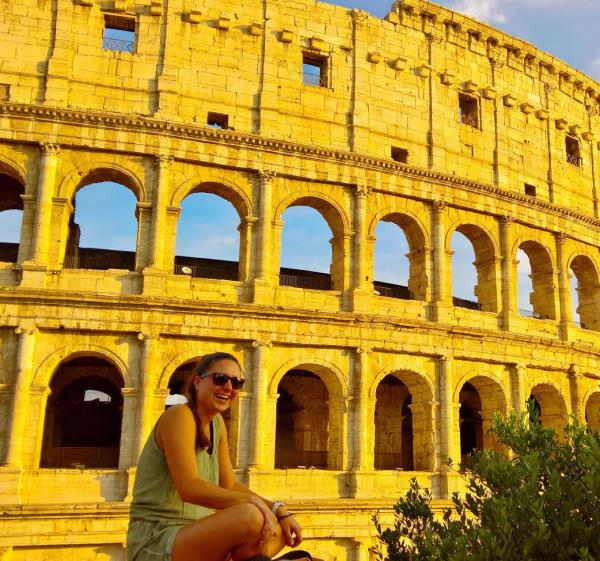 Senior Psychology major with a concentration in Biology.
 I discovered early on that my interests were in biopsychology, specifically neuroscience. I enjoy studying the connections between brain and behavior. I hope to attain my PhD and to perform research in neuropsychology. I am currently a lab assistant for Dr. Jamie Franco-Zamudio as well as conducting my own research dealing with individuals that have recently received a concussion. I play beach volleyball for Spring Hill and I coach club volleyball in the gulf coast region.
Natalie Abraham '17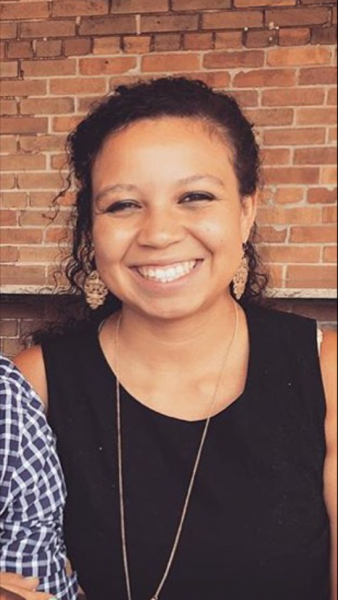 My name is Natalie Abraham. I am a Psychology major with minors in Health Sciences and Philosophy. I have high hopes to attend graduate school and become an Occupational Therapist. My time here at Spring Hill has definitely shaped me into the person I am today. I have served as a Spring Hill Ambassador, a tutor, a Leap Leader, interned at Thomas Hospital, and the 2016-2017 Psi Chi president. These experiences have flourished my leadership skills and helping skills that will in turn help me be successful in my career. I am very passionate about people, and would say I have a humanistic outlook in life. I believe we all have the ability to reach self-actualization when the appropriate resources are available. I strive to reach this point myself and to be a reliable resource for others to reach that point as well.
Barry Murray '17

My name is Barry Lamont Murray Jr., I am a Psychology major and a Sociology minor from Panama City Beach, Florida. I am apart of the basketball and Track and field team here at Spring Hill College. I am the Professional development chair of the Men of Color Council. I am also, secretary of PSI CHI. I intern for Lifelines Counseling Center, where I am a call specialists for United Way 211 services. Through my internship, I also travel to different schools in the mobile area and provide the students with prevention education on topics such as relationships, support systems, and handling different emotions. After undergrad, I plan on going to graduate school for School counseling. My ultimate plans are to become a school counselor for middle school kids, while coaching basketball. Then later on down the road, go back to graduate school to get my degree in Marriage and Family Counseling.
Katherine Sergiovanni '17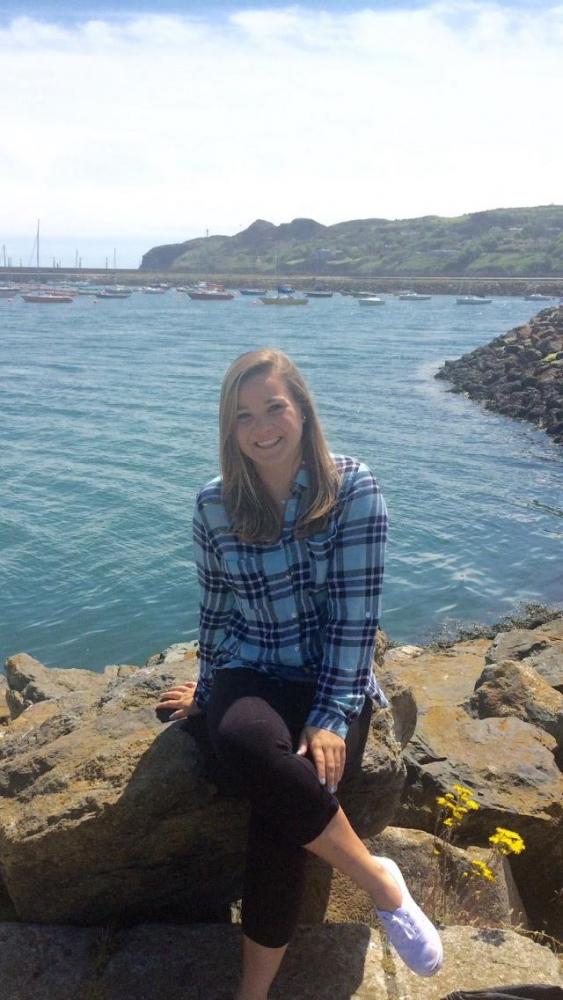 I'm a psychology major from Dallas Texas.  I'm most interested in industrial/organizational psychology.  I plan to pursue a career in Human Resources post graduation.  I enjoy studying productivity in the workplace and why satisfied employees perform better in their jobs. I am currently the lab manager for Dr. Franco-Zamudio's research team and the Peer Career Advisor in the Office of Career Development.  Some of my hobbies including riding horses and traveling/study abroad.
Emily Thrush '16

"I plan on using my psychology degree to change the way America looks at the 40 hour work week. I hope to prove that a shorter work week improves overall human health. Healthy people are happy people. 
I plan on taking a year off to be with my grandparents at home and apply to I/O Psychology graduate school programs. 
I am in Tri Delta, on the track and field team, and in Psi Chi."

Melvin Lang '16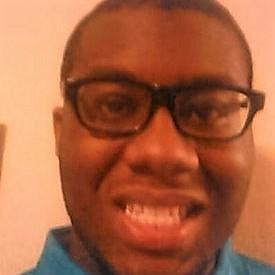 Melvin Lang is a senior Psychology Major and the Secretary of the Psi Chi Psychology Honor Society. In addition to Psi Chi, he is a member of three other honor societies: The Society for Leadership and Success, The Phi Sigma Tau Philosophy Honor Society, and The National Residence Hall Honorary where he is President. Melvin is also an Intern in the Center for Community Collaboration, a Course Assistant for the Industrial Organizational Psychology Class, a Research Assistant in the Psychology Research Lab, and a member of the Peer Action Team.
Currently he is conducting research on Diversity and its effects on the workplace. Melvin intends to work in Human Resources or Organizational Research after graduation while attending Graduate School online for a Masters in Industrial Organizational Psychology. Melvin ultimately plans on teaching Psychology as well opening a center to help high school students in their studies and to expose to them different career paths.
Haleigh Jo Minto '16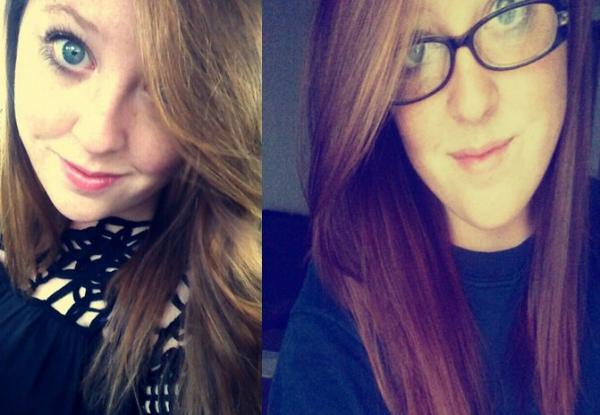 Hello, my name is Haleigh Jo. I am a Psychology senior and I am also a research assistant for Dr. Franco-Zamudio. My plans after graduation are to attend graduate school for a degree in Speech-Language Pathology and work with children with autism spectrum disorder.
Through my courses of developmental, social and abnormal psychology I have come to have a greater understanding of not only the diagnostics and medical treatment of communication disorders such as autism and aphasia but also on the value of social support, and encouragement. I want to work with patients on communication, speech, and understanding because they deserve to be able to communicate with the people around them, talk about what they want, their memories, their feelings, and be able to not only be heard but to feel that they can be just like everyone else. There is nothing more motivational than knowing that you can be the person who helps someone else feel like they can finally have a voice and that they can be a part of our social world, as being social is one of the basic human needs. The human ability to communicate and understand are two important tools in leading a successful and fulfilling life; without these abilities or with a disorder we would feel lost, isolated, confused, and even afraid.
Jasmin Pizer '17

Jasmin is a junior, psychology major with a minor in Biology. She is currently a member of Dr. Franco-Zamudio's research lab and is a member of PSI CHI.
Here is what Jasmin has to say about her time here at school, and what her plans are for the future:
"I am interested in neuropsychology and will hopefully go on to get my PhD and maybe become a clinical neuropsychologist. I'd love to work with patients who suffer from brain damage to help diagnose them and create a treatment plan. I love looking at how the brain affects our behaviors. I will be spending this summer doing research with professors at LSU"
Way to go Jasmin! #psychologyspotlight #doitforpsychology " -Mary Hutti--Psi Chi Social Media Chair
Suzanne Monlezun '18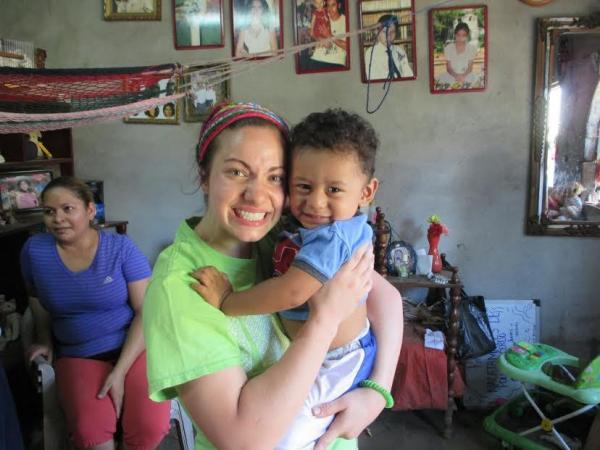 Hi, my name is Suzanne Monlezun, and I am currently a Sophomore here at Spring Hill College. I am a Psychology major with a double minor in Theology and Health Science.
Interests of mine include:
International Service Immersion Program- my passion is service and immersing myself within a society unfamiliar to me where I am able to learn and serve
Spring Hill College Italy program Fall 2016
Phi Eta Sigma
National Honor Society of Leadership and Success
Women's Sodality
Getting to know people. I love people and exploring the world, which is one of the reasons I am so passionate about my major and minors. My goal is to be a Nurse Practitioner focused on mental health while working in a place like Managua, Nicaragua. 
 "A word or a smile is often enough to put fresh life in a despondent soul." 
― Thérèse de Lisieux
Jennifer Medlock '17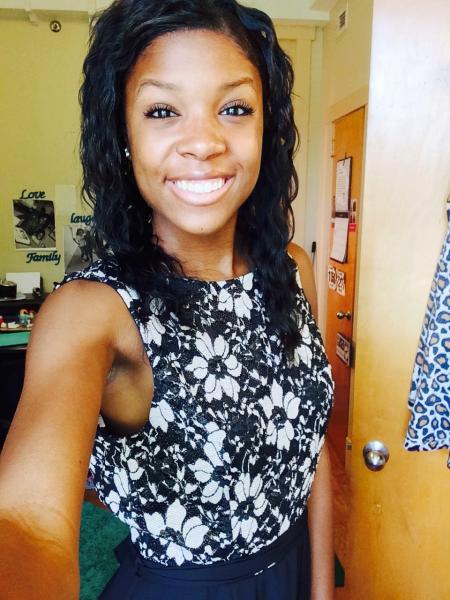 My name is Jennifer Medlock and I am from Dallas, Texas. I am a Junior at Spring Hill College and after receiving my bachelors in Psychology, I plan to further my studies and receive a Ph.D. in Physical Therapy. Also, one day I plan to open my own PT practice. I am a part of the Track and Field team here and have been running track for 8 years. I have a massive passion for animals and enjoy riding horses when I get a chance. If I am not studying or running, I am most likely watching Scandal or sleeping (probably sleeping). I come from a small immediate family of 2 older brothers so I enjoy being the baby. I am a go-getter and work very hard for what I want. If being at college has taught me one thing it's that "Coffee" should be on every syllabus under "Supplies needed:".
Paige Guillory '17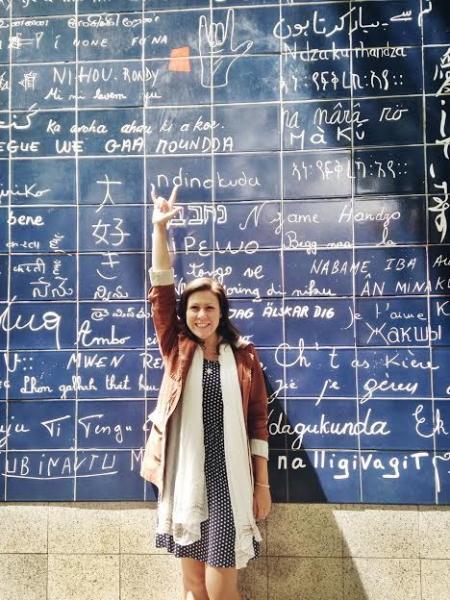 Our Psychology Spotlight for this week is Paige Guillory!
 Paige is currently a Junior here at Spring Hill College. She has immersed herself in many of the College's program such as ISIP, sHAPE and Phi Mu Fraternity. She has found a home on the hill, and she shares with us how her Psychology minor has helped her not only appreciate her time here, but also how it will help her in future endeavors.
 "My name is Paige Guillory, and I am a Biology, Pre-Med major with a minor in Psychology. I chose to pursue a Psychology minor because I wanted my education at Spring Hill to go far beyond my science classes so that I can understand my future patients on a personal, psychological level rather than just through medicine. Through my Psychology classes I have been challenged and inspired to be more aware of human beings around me who deserve respect, attention, and care. I am currently involved on campus in Phi Mu sorority, Alpha Sigma Nu, ISIP, SHAPe, and AMSA, and I volunteer weekly at Victory Health Partners Clinic. Through all of these things, I try to incorporate what I learn in my Psychology classes so that I can better relate to the people I interact with daily."  —Mary Hutti, Psi Chi Social Media Chair
Karrie Quirin '16
Our First Psi Chi Spotlight of the 2015-16 Academic year is Karrie Quirin!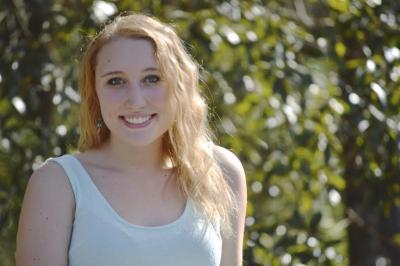 In her three years as a student at Spring Hill, Karrie Quirin has gone above and beyond. As the President of the Peer Action Team, she has made a name for herself and for the club. Their extensive work around campus has helped promote awareness for issues such as positive body image and suicide prevention. Karrie is also a member of PSI CHI, the international honor society in psychology. Here is what she had to say about her time here at the hill and about the people who have helped her get to where she stands today.
 "The Peer Action Team is a young club on campus- this being only its third year. However, we have made some great strides in promoting social awareness. Our first event was a Suicide Prevention Talk, which included a QPR training by Lifelines members. The event was a success with about 100 students attending. During the rest of the semester, we will be helping set up a Bay Area Food Bank volunteer day, hold an event on Environmental Justice, help with the Embody Love movement, and also be roasting some marshmallows while explaining how to stay stress-free during finals. All of this cannot be accredited to just me and the other Peer Action Team members, for the club is only successful by working together with other organizations on campus- such as PSI CHI and Greenkeepers.
On a more personal level, I have been working alongside Dr. Franco-Zamudio as a researcher and coder for some of her papers and the book she is working on. Next semester, I intend to work with Royce on a "going-green" themed experiment. These experiences will not only help me getting into graduate school, but they help me to grow. Just as the Peer Action Team needs other organizations, I need my teachers. I am so very grateful to every teacher at Spring Hill and especially those in the Psychology Department. Thanks to them, I will be able to graduate this upcoming May, finishing my undergraduate in three years. Many people say life is about your own hard work, and to an extent, it is. But to achieve one's full potential, one must work seek guidance from others."  - Mary Hutti, Psi Chi Social Media Chair
Kaitlyn Blais '15
Kaitlyn Blais recently completed a medical mission to Honduras!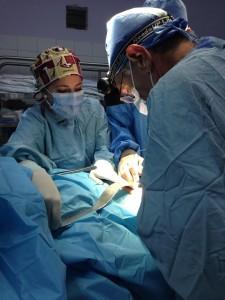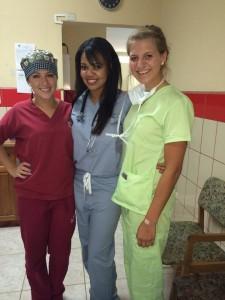 PSY 446 Field Experience
Rachael Cochran
Psychology and Studio Art Major – Class of 2014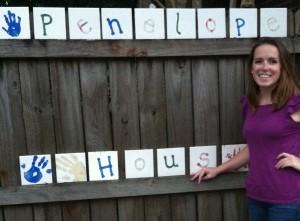 Where are you interning?
I am interning at Penelope House, a domestic abuse shelter in the city of Mobile.

What do you enjoy most about interning at that particular site?
I love what I am doing, really truly love it. I go to the shelter three days a week and every day I walk through the doors I am greeted by so much love from the staff and the clients there. I am interested in pursuing art therapy after I graduate in May, and I am fortunate that the shelter supervisor as well as my supervisor has let me plan my own activities. I may not be a licensed art therapist yet but I do similar activities in group and individual settings. The kids have loved everything we do and are always asking to do more. It is incredibly rewarding. Artwork that I had done with the children was even featured in the October Artwalk in downtown Mobile.
What have you learned through your internship? How does this apply to psychology? How does it apply to your future career?
I have had the opportunity to work in the shelter as well as go to various schools to teach about domestic violence, and even go to court to see what court advocates do for domestic violence cases.  I have seen every single side of domestic violence possible, but especially how children respond to their own situations. It is heartbreaking, and I have had days where I come home in tears, but to know that I have given them some type of joy is what keeps me going back. Working at Penelope House has opened so many doors for me, and I would

Do you have any advice for students interested in doing field research?
Find an internship you love, don't just do it for the credit. You never know if this could be your gateway to an incredible opportunity or future job.

Michelle Gad – Psychology Major – Class of 2014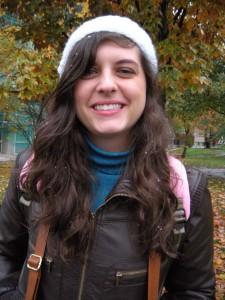 Where are you interning?
I am interning at the James T. Strickland Youth Center at the Juvenile Court of Mobile County.
What do you enjoy most about interning at that particular site?
It would be impossible for me to name just one thing because there are so many interesting things I do on a daily basis there. In the beginning, I was only able to interview parents because you need background clearance to work with the juvenile delinquents by yourself. Now after getting clearance, I am allowed to go to the back to talk with these adolescents and now I even get to do testing, such as the Wide Range Achievement Test and the House-Tree-Person test to name a few. My supervisor taught me how to score the tests as well. It's awesome when material I learned in Tests & Measures shows up at my site. I enjoy getting to know these adolescents on a personal level. It is so rewarding to help some one, no matter if it is big or small.
What have you learned through your internship? How does this apply to psychology? How does it apply to your future career?
I have learned that it is a big step for some of these adolescents to fully open up to you, and when they do it is amazing. Also, you cannot literally judge a person by their evaluation sheet. You still have to listen to their side of the story and figure out where their path went awry. 
Juvenile delinquency can apply to psychology in so many ways depending on how you want to dissect the material. My Senior Seminar topic is on juvenile delinquency and peer influences. I have found that the group of friends they hang around with whether they are delinquents or not affects their lifestyle in the long run. You are able to understand this person on a whole new level, and you are able to understand different types of psychological diagnoses that I person can have. You could see a juvenile delinquent with anti-social disorder and see how this disorder affects the test results, especially the personality tests. 
 I chose this site because I wanted to put myself in an unfamiliar, challenging environment. I wanted to see what it was really like inside a juvenile detention center. I am pursuing a career in Clinical and Forensic psychology, and this is great counseling and testing practice. If I do choose to work in a juvenile detention center later on, this is great preparation because now I know how to talk to these adolescents and not be nervous around them.
Any advice for students interested in doing field research?
I say go for it. If you like working with people, then it's the perfect class for you. It is great working experience, and you take so much from this experience. It is very rewarding, and for some it really helps you figure out where you want to go with psychology.
Any other comments?
I would highly recommend this site to people who are interested in juvenile delinquency but you have to be comfortable in the environment. It can be challenging for some but it is so interesting, especially if you are taking Juvenile Delinquency class at the same time like me.
PSY 330 I/O Psychology Team Project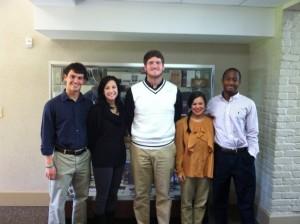 Brandon Thompson, Eric Kaftan, Kirsten Bordis, Victoria Bridges, and Jack Howard are developing the official volunteer handbook for the Boys and Girls Club of South Alabama.
TA Spotlight – General Psychology
Rebecca Benson – Psychology Major – Class of 2014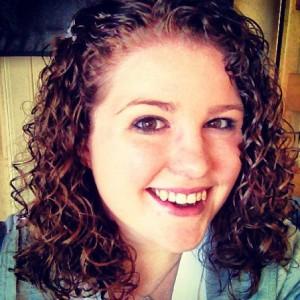 For which class are you the teaching assistant? Why did you choose to become a teaching assistant?
I am the teaching assistant for one of Dr. Jamie Franco-Zamudio's General Psychology classes. I chose to become a teaching assistant because I would like to teach in the future. Being a teaching assistant allows me to work closely with faculty and gain teaching experience.

What have you learned about the process of teaching and mentoring undergraduates this semester?
I have learned that a lot goes into our classes at Spring Hill. Teachers do so much for us outside of class, on their time, so that our class experiences are great and memorable. Also I have seen how much the teachers at Spring Hill care about their students and getting them to succeed. And being a teaching assistant has made me become more invested in the success of others, especially those in my class.

What are your duties as a teaching assistant?
My duties are grading, editing lecture presentations for class, attending one class a week, aiding Dr. J with class time activities and generally helping out wherever I can. I also created one class activity centered on learning styles and I will give a lecture later in the semester. I also supervised the students' presentations, giving suggestions and and advice. After the presentations I created exam questions based on the information the students presented.

What have you enjoyed the most about being a teaching assistant?
My favorite part about being a teaching assistant has been getting to know the students in the class and being able to help them succeed.  I have also enjoyed working with Dr. J, and learning her teaching strategies.

Anything else to share with students that are interested in becoming teaching assistants in the future?
I thought that I would not enjoy being in class and lecturing, but the environment is completely different when you are not the student. I have been able to learn new things about General Psychology as well as learning teaching strategies. If you are thinking about becoming a teaching assistant, I would say go for it. It's a lot of work but with the right teacher and class it can be an amazing and rewarding experience. Make sure you are prepared for anything!!