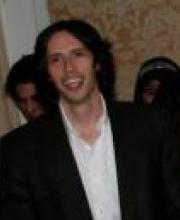 Dr. C.R. Dodsworth
Associate Professor, Department Chair
Gregory Lucey Adm Center, 3rd Floor, Office 306
Areas of Specialization: Philosophy of Religion, Philosophical Theology, and Metaethics
Education
B.S., Electrical Engineering, University of Dayton
M.S., Electrical Engineering, University of Illinois, Urbana-Champaign
Ph.D., Philosophy, University of Michigan
Courses taught:
Introductory Logic
Intermediate Logic
Philosophy of Religion
Contemporary Philosophy of Religion (graduate Theology)
Bioethics
Contemporary Epistemology
C. S. Lewis and Philosophy of Religion
Seminar on Thomas Aquinas (graduate Theology)
History of Medieval Philosophy
Philosophy for Understanding Theology (cross-listed in THL)
Cats and Concepts:  An Introduction to Philosophy
Harry Potter and Philosophy
Philosophical Theology:  Forgiveness and Atonement
Seminar on the Problem of Evil
Metaethics Seminar:  Foundations of Morality (with Dr. Ferry)
As part of his interest in metaethics and philosophical theology, Professor Dodsworth has a significant interest in the metaphysics of happiness, as illustrated here, here, and here (for example).  He and Professor Krizan (now at UW Lacrosse) are currently in the planning stages of an joint research project on this topic.   One issue in particular is how to measure happiness.  In particular, we think that ethicists generally have it wrong, or at least that there are better approaches.