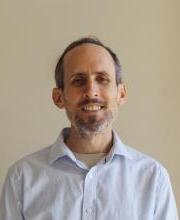 Matthew Gervase
Assistant Professor of French and Italian
Lucey Administration Center 257
Ph.D. in Literature, University of California, Santa Cruz
M.A. in French and Francophone Studies, California State University, Long Beach
B.A. in English, Creative Writing, California State University, Long Beach  
PUBLICATIONS [Trans.]
"Blind Racism." By Habiba Mahany. In The Translators' French Quarter, Vol. IX: Strangers in the House. Ed. Dr. Claudia H. Gosselin. Long Beach: RGRLL, 2008. 94-111.
"The Duration of a People." By Charles Péguy. In Towards a Republican Ethics of Fraternité: Charles Péguy's Mystical Refashioning of Civic Virtue. UC Santa Cruz, 2018. https://escholarship.org/uc/item/8z76p5n3. 199-496.
CONFERENCES AND PRESENTATIONS
"Returning to the Fold: Parsing Péguy's Late Mystical Turn," South Atlantic Modern Language Association Conference, November 2019, Atlanta, GA.
"Memorializing the Dreyfusard Mystique: Towards a Bergsonian Sociology of Religion," 20​th & 21​st​ Century French & Francophone Studies Colloquium, March 2019,​ ​Oklahoma City, OK.
"Orality and the Poetics of Self," Living Writers Series, Winter 2017: "Improvi/N\ations: Riff, Inquiry, and Protest," UC Santa Cruz, February 2017, Santa Cruz, CA.
"Common Criminals: The Flâneur and the Virtual City," 20th and 21st Century French and Francophone Studies International Colloquium, March 2012, ​Long Beach, CA.
​"Hey, you! Poetic Apostrophe and the Formation of the Subject in ​Les Fleurs du Mal," 25​th California State University Graduate Research Competition, May 2011, Fresno, CA.