There are two organizations dedicated to history students at SHC: Phi Alpha Theta and the History Club.
Phi Alpha Theta
Phi Alpha Theta is an honor society whose mission is to promote the study of history through the encouragement of research, writing, effective teaching, and the exchange of ideas among historians. We seek to bring students, teachers, and a variety of historians together for intellectual and social exchange.

Phi Alpha Theta's Lambda-Chi Chapter was revived in 2006. The chapter hosts several events each year, including, most recently, the Alabama Regional Phi Alpha Theta Conference. Theta members are also involved in a number of activities in conjunction with the Spring Hill College History Club.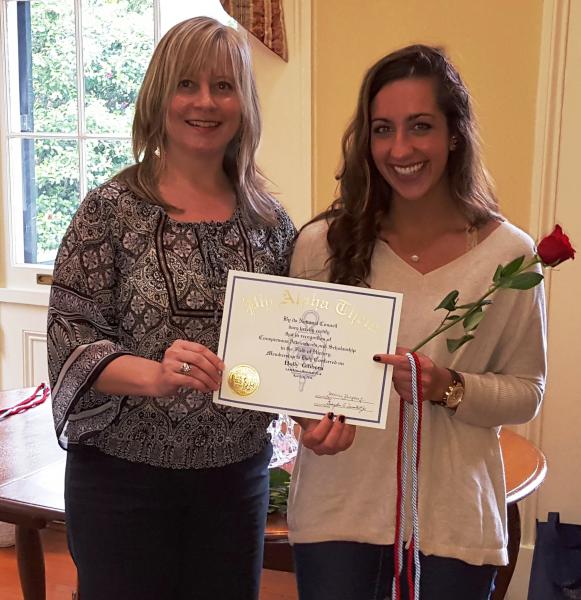 Club adviser Dr. Sarah Duncan and 2016 inductee Holly Gibbens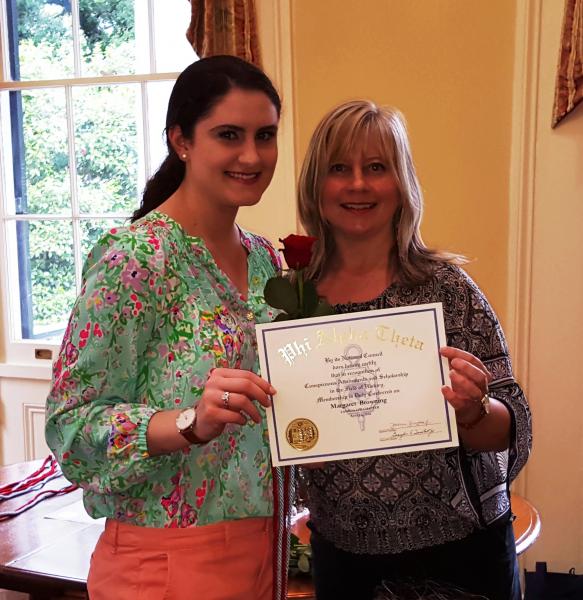 2016 inductee Margaret Browning and club adviser Dr. Sarah Duncan