Seven Churches of Revelation & the Island of Patmos Turkey
EL: SPT532/432 (1 Credit) or THL573 (3 Credits) July 2-11, 2021
Tour Host Sr. Nélida Naveros Córdova, Ph.D., CDP Assistant Professor of Biblical Studies and Director of the Graduate Program with Fr. Mike Williams, SJ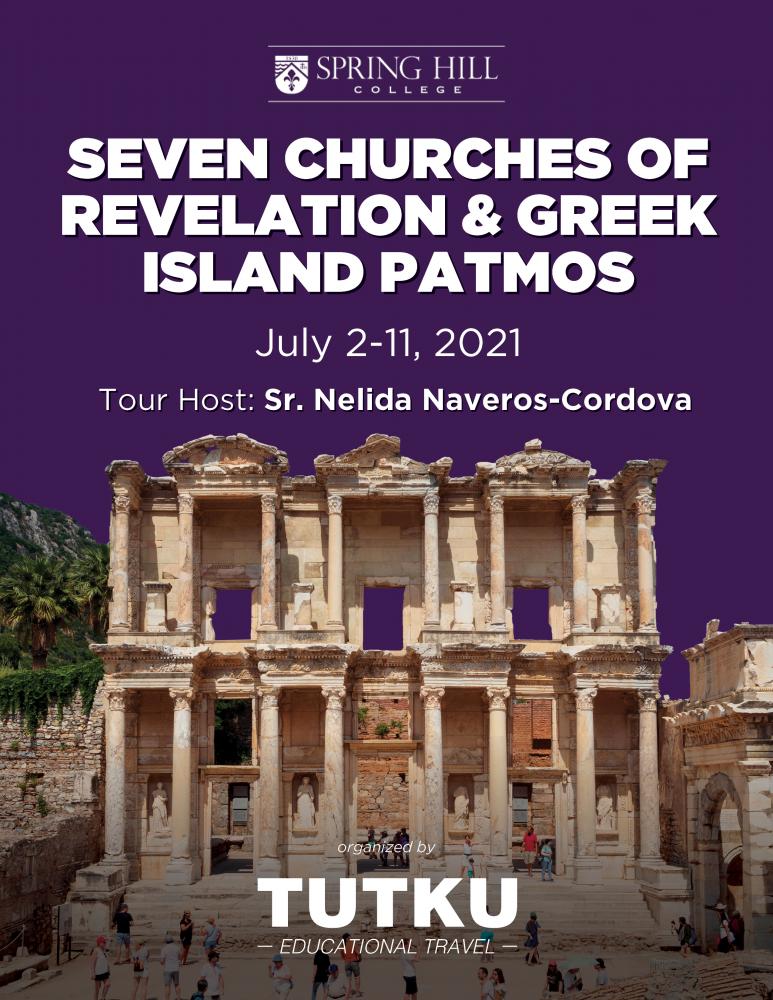 Christus Theological Institute

Since 1989, the Christus Theological Institute has offered a unique opportunity for continuing education and grass-roots ecumenism among Christians and churches of the Mobile Bay area.  The annual Christus program has presented more than 100 lectures by local and regional speakers, including Dr. Wayne Flint, Archbishop Oscar Lipscomb, Dr. Katharine Abernathy and Mr. Bob Grip; as well as an annual conference with nationally known scholars, such as Tilden Edwards, Martin Marty, Avery Dulles, Stanley Hauerwas, Luke Timothy Johnson, Basil Pennington, and E. Glenn Hinson.  
Comments from past participants
"Outstanding speakers and energizing conversation"
"Refreshing and open discussion"
"A level of intellectual honesty, depth and probing not often found"
The mission of Christus is to encourage a reflective deepening and broadening of the search for God in our Christian tradition, promoting a truly ecumenical network among local faith communities.  We are supported by a partnership of individual members, as well as churches and religious institutions from a broad range of Christian traditions, including Baptist, Catholic, Episcopalian, Lutheran, Methodist and Presbyterian, mainly in Mobile and Baldwin counties.  Please join us and help support our continuing endeavor.  For information on membership, please call 251-380-4660 or email us at christus@shc.edu.
Upcoming Lectures
Lectures are generally hosted on the campus of Spring Hill College, beginning at 7 p.m. Thursday, unless otherwise noted.  Specific locations on campus as noted.  Use the Old Shell Road entrance for Byrne Memorial Hall; Dauphin Street for Gautrelet Room & Outlaw Recreation Center.
Visit the Christus Theological Institute website and Facebook page for more information.
Mobile Christian-Jewish Dialogue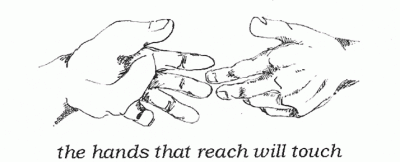 Founded in 1975, the Mobile Christian-Jewish Dialogue is the oldest continuously running Christian-Jewish Dialogue in the nation.  
The Dialogue evolved from personal encounters in one another's living rooms to discuss and share aspects of Jewish and Christian life, to presenting nationally and internationally known speakers.  
Spring Hill College invited the Dialogue to pursue institutional affiliation with the College in the fall of 2005.
For more information, please call 251-380-4458 or email us at theology@shc.edu.
Visit the Mobile Christian-Jewish Dialogue website and Facebook page for more information.
The Center for Interreligious Understanding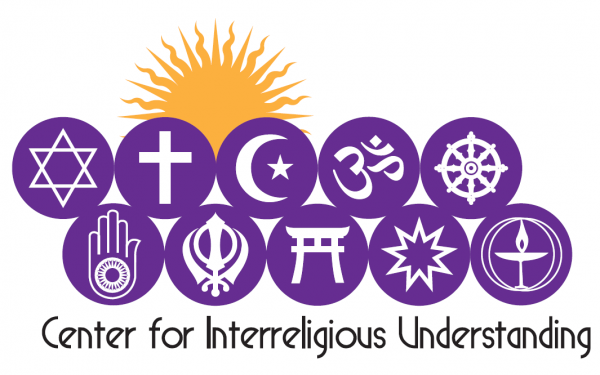 The mission of the Center is "to build understanding, respect, and relationships among followers of faith traditions and others who wish to engage in dialogue." This is accomplished through multiple projects throughout the calendar year, including the following activities.
Trialogue is a grassroots organization that brings Muslims, Jews, and Christians together several times a year for face-to-face dialogue. Trialogue was formed in 2009 and has had great success in bringing increased mutual understanding for the adherents of the three Abrahamic religions.
The Religious Friendship Walk takes place each spring and brings adherents together from not only the Abrahamic faiths, but others as well. Past participants include not only Jews, Christians, and Muslims, but also Buddhists, Hindus, Unitarians, and others. The sacred texts of these varied traditions are shared and time for dialogue and reflection is provided.
Films for Understanding gathers religious adherents together to enjoy a challenging documentary or historical movie of religious significance, with dialogue afterward.
The Center is also able to provide speakers for schools and civic organizations. Cooperative relationships exist with the Mobile Christian-Jewish Dialogue, Christus Ecumenical Institute, The Atlantic Institute, the Jewish Film Festival and Mobile International Festival. For more information, please call Prof. John Switzer at 251-380-4669, or send an email to ciu@shc.edu.
Visit the Center for Interreligious Understanding's Facebook page for more information.