All of Spring Hill College's graduate programs are open to any individual who has earned a baccalaureate degree or higher. Applying for admission is free if you apply online. Paper applications can be downloaded or mailed upon request.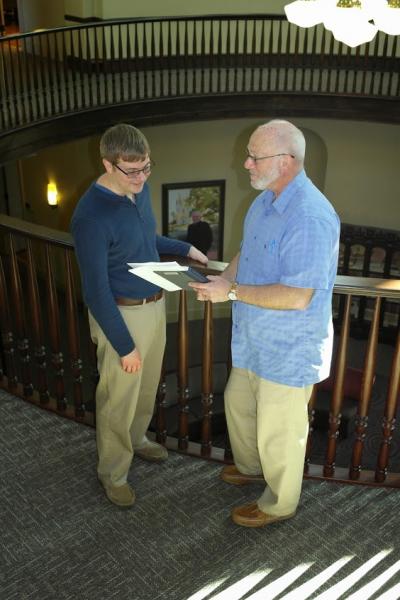 Admission to the MTS and MPS programs requires at least a 3.0 GPA on a 4.0 scale for unconditional admission.  For conditional admission, a GPA of 2.5 or greater is required.  No standardized tests (GRE or other test) are required for admission. A prerequisite of 6 hours of undergraduate theology (or comparable training or experience) is required for unconditional admission. This prerequisite may be fulfilled during the first year of the program itself.
All applications are evaluated on an individual basis upon receipt of all required documents, including official transcripts, test scores, and other required data, as specified by our faculty and staff. In addition to the previous list of required documents, international students must also provide certified and translated copies of their transcripts from a service like World Education Services, proof of English proficiency and proof of financial resources. Spring Hill College does not discriminate on the basis of race, sex, religion, disability, national or ethic origin.
All required documents should be sent to:
Spring Hill College
Graduate Studies
4000 Dauphin Street
Mobile, AL 36608
Admission files must be completed at least one month prior to the term of entry. 
We are pleased to offer "rolling admissions" for all of our graduate programs. This means that admissions are accepted for each term, rather than at the beginning of a school year, giving students the flexibility to be admitted year-round, but please keep in mind that the deadline for admission is one month prior to the beginning of the term.
Apply now to continue your studies, expand your professional horizons, and keep nurturing your mind, body and spirit. Spring Hill's graduate programs give you the opportunity to do all that and more.