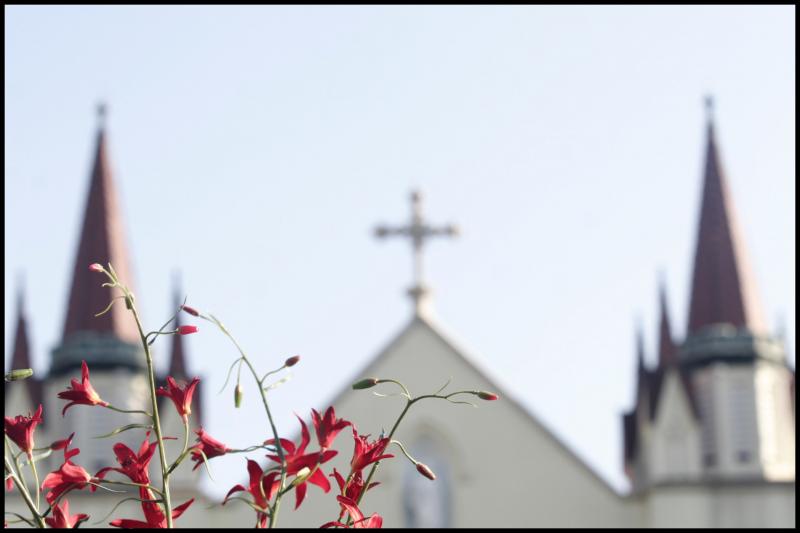 Students demonstrate critical reflection on the personal and social dimensions of their faith, including engagement with persistent questions of meaning, in relation to the world, as it is known and to reality as a whole.
It is not uncommon for studio art majors to explore social justice issues for their senior exhibition work. All studio art majors have some classes that have a service-learning component. Painting, Drawing and Printmaking classes have done Portrait Projects at Boys and Girls Clubs, Little Sisters of the Poor and 15 Space to name a few. We work closely with the Foley Center and have many community partners. We believe this is what makes our program unique, relevant and special. In the tradition of St. Ignatius, we aspire to make men and women for others.
Marie Booth was very active in all areas of service on campus and attended two International Service Immersion Program trips, one of which was art focused. Her work often pertained to "other".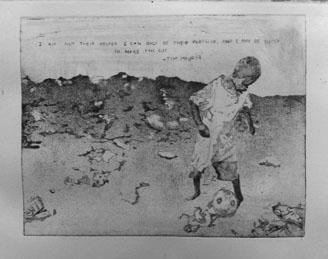 Rachael Cochran was a double major in studio art and psychology. For her senior exhibition she created a remarkable installation comprised of thirty relief prints of children's hands that she traced at Penelope's House. The children were all survivors of abusive domestic situations. Rachael put art drawn by each child in their handprint.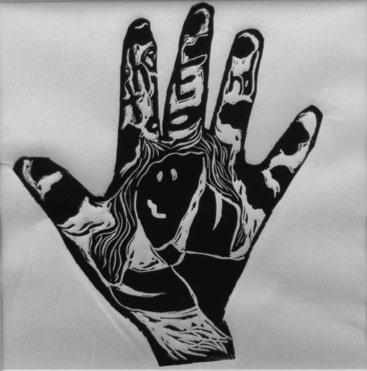 Audrey Sanchez paints members of LGBTQ community in monotone emphasizing we have more things in common than differences.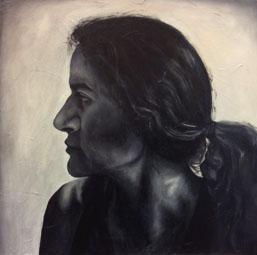 Julia Lloyd's works dealt with environmental issues and climate change. She did a series of prints on newspaper articles that pertained to the environmental crisis.