The program in studio art, in the context of a strong liberal arts setting, is shaped by depth of thought and imagination.  Students develop an understanding of art-making as a combination of strong concept and technique.  Foundational study in painting, printmaking, ceramics, photography, and drawing requires students to think critically, approach problems creatively, and develop strong technical skills.  As students progress through the program and select a concentration, they refine technique and develop advanced conceptual skills.  The end result is the creation of a coherent body of work.  The studio art program develops students that are fully prepared to embrace heir vocation as professional artists.
Visual and Performing Arts: Facebook
Graphic Design Major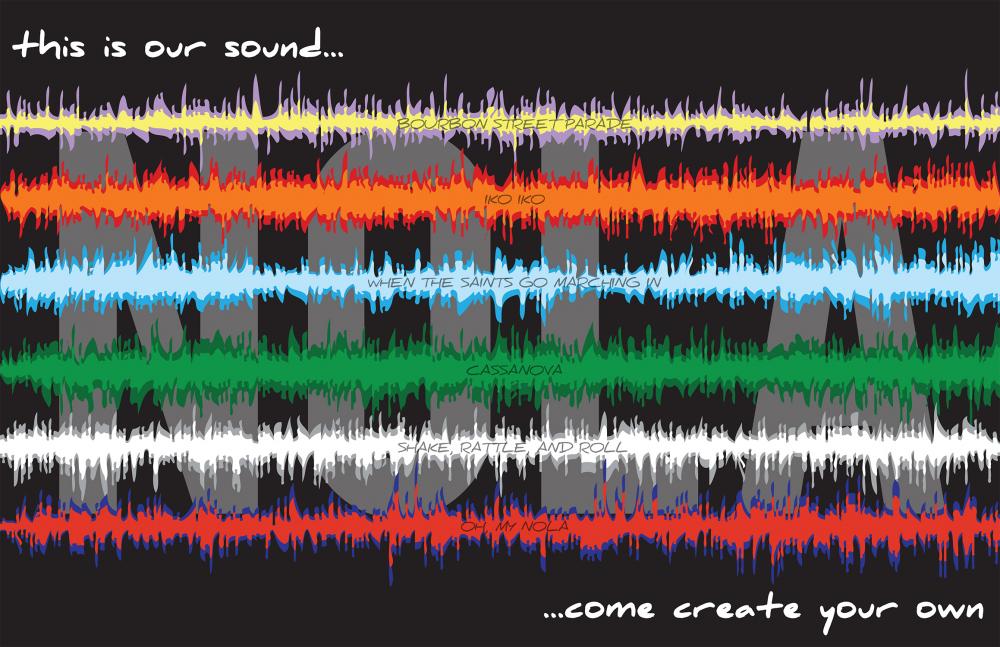 The rich background of our liberal arts core encourages curiosity about the work and engages students in critical thinking and problem solving.  Our graphic design program provides theoretical understanding of design principles and technical skills required of a professional designer.  Students develop promotional materials for many community organizations which results in a heightened sense of civic responsibility.  A graphic design internship is also required exposing students to a broad range of cultural experiences.  At the completion of the program students are fully prepared to compete and succeed in the design industry.
The program in Performing and Media Arts engages students in practical and theoretical explorations of live performance forms, from the adaptation and staging of texts to the exploration of rituals and festivals, the study of performance in everyday life, acting (on and off camera), cinema and media studies, film and media production, spoken word, and other areas in performing and media arts.  Students in the program enter the world of performance and performance theory as an important and emerging field of study and are challenged to think creatively, critically, and historically about the world around them as they identify and interpret the power of image, sound, gesture and movement, and cultivate their own artistic voices.  Students will apply their interdisciplinary knowledge through a senior synthesis project that results in a creative presentation, documentary, ethnographic visual text or other multimedia production.