Edward B. Moody, S.J., Teacher of the Year Award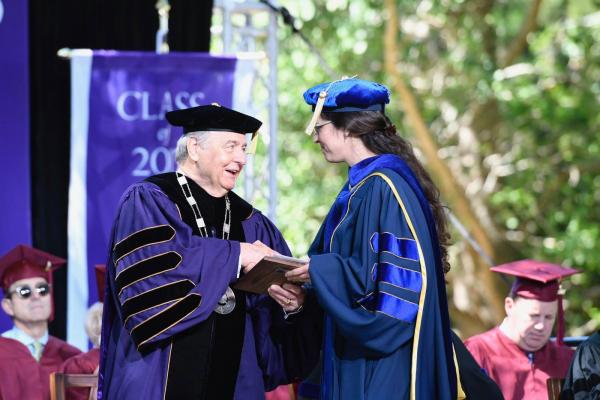 Spring Hill College associate professor of chemistry Allyn Schoeffler, PhD, was honored with the school's 2017 Edward B. Moody, S.J., Teacher of the Year Award at this year's graduation ceremony in May. She believes that it is important to find practical applications for the science that she teaches, and this is reflected in her classes and labs. Schoeffler is able to help students grasp real-world social and environmental issues while reinforcing the skills that every biochemistry student should have. 
"We try to be integrative in the way we teach," she said. "We want our students to learn biochemistry and how it applies to the world around them, and we want them to understand the role that knowledge can play in social justice." 
Schoeffler has been a member of the Spring Hill College faculty since August 2015 after having spent five years in drug discovery in the pharmaceutical industry. With this experience, Schoeffler, who has special expertise in biochemistry and biophysics, is able to offer a perspective from the other side of the science coin. She has created a course offering in drug discovery at Spring Hill and has worked to provide a new course and lab in biophysics in conjunction with the University of South Alabama.