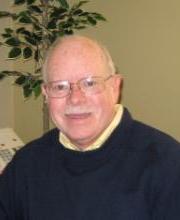 Fr. Michael Williams, S.J.
Associate Professor Emeritus
Gregory Lucey Adm Center, 3rd Floor, Office 396
Master of Divinity, Theology, Jesuit School of Theology Berkeley (1975)
Doctor of Philosophy (PhD), English, Univ Southern California (1974)
Master Degree, English, Univ Southern California (1969)
Bachelor of Arts, English, Fordham University (1968)
Areas of interest and teaching
: The Great Books, the history of ideas, medieval literature, Irish literature, history of the English language and contemporary language issues.
Courses taught:
Introduction to Fiction
Introduction to non-Fiction
Introduction to Poetry
Introduction to Drama
British Literature to 1798
The Arthurian Legend
James Joyce and T.S. Eliot
The English Language
Irish Literature
Irish Drama
Irish Fiction
Areas of involvement with students:
Resident Jesuit chaplain in Toolen Hall (freshman men)
Faculty Adviser and member of The Lambda Chi Alpha Fraternity
Faculty adviser to Alpha Sigma Nu, the premier honor society
Faculty adviser to The Knights of Columbus
Honors/Awards:
Recipient of The Dawson Award for outstanding service to Spring Hill College.
Recipient of The Collefontanum Medal for outstanding service.
Student Organization Adviser of the Year, 2007.