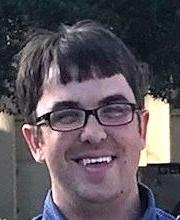 Dr. Robert Arbour
Visiting Assistant Professor
Gregory Lucey Adm Center, 3rd Floor, Office 383
Doctor of Philosophy (PhD), Indiana University, Bloomington (2015)
Dr. Arbour studies 19th-century American literature and culture, with particular interests in poetry, visual media, and the American Civil War. The courses that he teaches often cover these subjects in addition to the principles of literary interpretation and the craft of lucid and persuasive writing. His book project turns to the Civil War to chart a historical continuum between sentimental poetry and modernist poetry in the United States.
Selected Courses
ENG 105: College Composition
ENG 121: Composition I
ENG 123: Composition II: Writing with Research
ENG 241: Introduction to Fiction
Selected Publications
Co-editor with Christoph Irmscher. Reconsidering Longfellow. Fairleigh Dickinson University Press, 2014.
"'Not from the Grand Old Masters': The Art of Henry and Ernest Wadsworth Longfellow." Book chapter in Reconsidering Longfellow. 159-176.
"Mr. Emerson's Playful Lyceum: Print Culture and Polyvocal Promotion on the Lecture Circuit." The Cosmopolitan Lyceum. Ed. Tom F. Wright. University of Massachusetts Press, 2013. 93-112.
"Figuring and Reconfiguring the Folk: Women and Metaphor in Part I of Jean Toomer's Cane." Texas Studies in Literature and Language 55.3 (2013): 307-327.
Selected Presentations
"The Limits of Local Color Realism: Sentimental Regions in the Civil War Poetry of James Whitcomb Riley and Paul Laurence Dunbar." Regionalism and Place in American    Literature. American Literature Association Symposium, New Orleans, 8 September 2017.
"Longfellow's Wartime Readers and the Dividing Lines of Sentimentality." 27th Annual
Conference of the American Literature Association, Boston, 28 May 2016.
"In 'Memory of the Three Hundred Thousand': The Liminal Dedication of Herman Melville's
Battle-Pieces." Melville and the Cultural Memory of the American Civil War. Modern Language
Association Annual Convention, Vancouver, BC, 10 January 2015.
"The Contested Topography of the Reconstructed South: Visual Poetics in the Works of Jedediah Hotchkiss and Nathaniel Southgate Shaler." The Graphic South.  Modern Language Association Annual Convention, Vancouver, BC, 8 January 2015.