Literature, Language, and Writing
Inspiring students to refine their skills in interpretation, communication, and written expression is the mission of the Department of English.  Every course we teach, from first-year composition to the senior capstone, emphasizes critical reading and effective writing.  Literature's unique ability to engage both imagination and intellect enables readers to inhabit ideas, characters, and cultures.  Through exploration of literary texts and contexts or rhetorical situations in a classroom atmosphere of engaged and open inquiry, students develop their capacity to participate in the conversations that help us make sense of ourselves and our world.  
Compelling Coursework
The English Department offers studies in the English language; American, British, Irish, and world literature; ethnic and minority literature; and creative, professional, and expository writing.  The department places a high value on student engagement, with many discussion-based courses that involve students in the interpretation of texts.  In addition to discussion, faculty use a blend of classroom techniques ranging from group work, presentations, and lectures to the incorporation of guest speakers and multimedia resources: all geared toward developing students' abilities to think critically and articulate their insights clearly.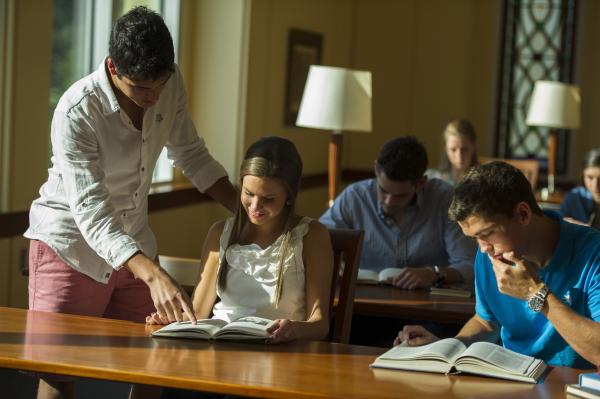 A Close-Knit Community
In addition to its course work, the English Department offers students many chances to interact with faculty and each other outside of class. These include editing or contributing to the student literary magazine, The Motley; attending the annual lecture series; participating in the English Club or our chapter of Sigma Tau Delta, the national English honor society; and taking part in our REACH reflection social honoring seniors in the department.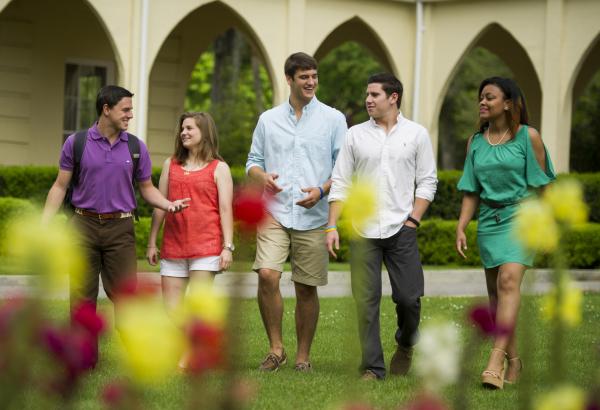 For More Information
For details about any programs in the department, please contact Dr. Stephanie Callan.