Literature, Language, and Writing
We see the study of literature as essential to our Jesuit mission. The narrative imagination and the art of interpretation help us understand the human condition and our place in the global community. Awareness of the power of language and the ability to use it effectively are vital skills for informed citizenship and civic engagement.
Compelling Coursework
The English Department offers studies in the English language; American, British, Irish, and world literature; ethnic and minority literature; and creative and expository writing. Building upon the core curriculum courses in composition, world literature and genre studies, the English major programs are designed to develop communication skills, appreciation of reading for its own delight, critical and historical understanding of the English language and its literature, advanced research and analytical abilities, and self-awareness as a fully human person intent on the good of others and open to the transcendent.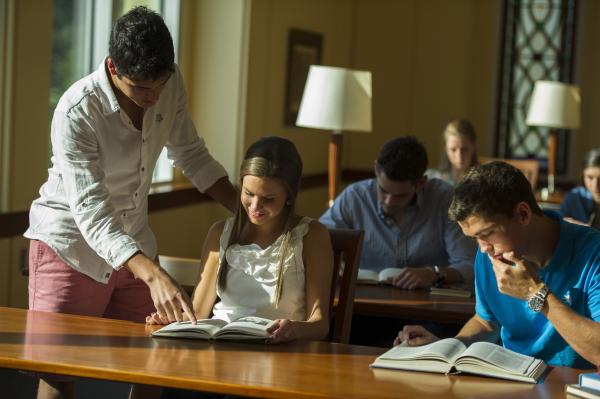 A Close-Knit Community
In addition to its course work, the English Department offers students small classes and close relationships with faculty, opportunities to work on or contribute to a literary journal The Motley, an annual lecture series, membership in its honorary society Sigma Tau Delta, a common off-campus experience for freshmen, and a significant senior seminar project.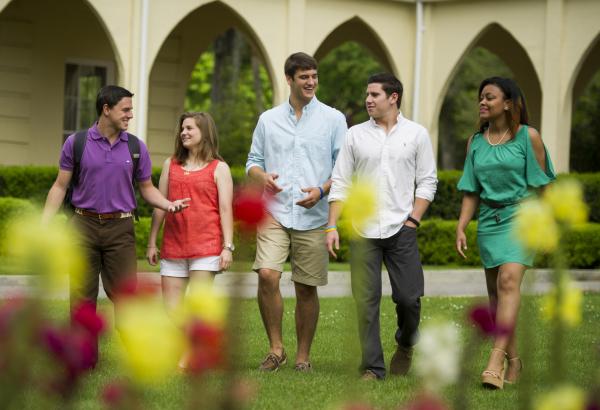 For More Information
For details about the English Department and the Writing Major, please contact Dr. Steve Almquist.