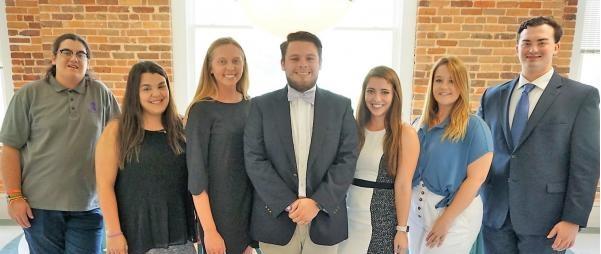 Mission Statement
The Business Club's Mission is to provide opportunities for networking with business professionals and fellow business students, professional and personal development, and to help students transition into the business world. 
Goals
The SHC Business Club goals are:
Provide a family for those involved.
Increase student's knowledge of the business industries and practices.
Celebrate members' achievements.
Provide information about possible job and internship opportunities.
Provide a break room in Yenni Hall for students to gather.
Create bonds that will last long after college.
Other Information
The SHC Business Club Executive Board meets on a regular basis and consists of the following positions:
President
Vice President
Secretary & Finance Coordinator
Student, Faculty, & Alumni Relations Coordinator
Social Media & Marketing Coordinator
Event Coordinator
Community and Campus Outreach
For further information please contact
businessclub@shc.edu
 or the Faculty Advisor, Mrs. Nicole Larriviere at
nlarriviere@shc.edu