The Pre-Medical Internship Program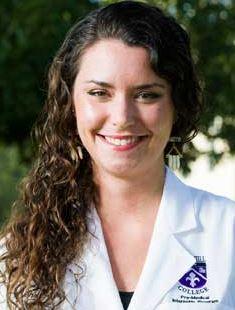 The Pre-Medical Internship is offered to pre-health students at Spring Hill College.The internship takes place each spring semester for students in their sophomore, junior, and senior years.
Qualified students have the opportunity to "shadow" (observe) the workday life of physicians representing five different medical specialties.
Students spend eight hours with each physician for a total of 40 hours over the course of the semester. In addition to the experience and contacts that students make, they earn one hour of credit and a grade for the internship.
The internship is open to students with a cumulative GPA of 3.50 or higher and who have earned a minimum of 30 credit hours. 107 area physicians participate in the program along with dentists, veterinarians and physical therapists.
The Saint Louis University Pre-Medical Scholars Program
The Saint Louis University/Spring Hill College Pre-Medical Scholars Program is a special arrangement between Spring Hill College and the Saint Louis University School of Medicine. The program lasts all four years of undergraduate study and is only for students with exceptional abilities who plan to pursue a career in medicine. It is intended to reduce some of the stress and anxiety that pre-medical students often experience, including preparation for the Medical College Admission Test (MCAT). Acceptance is limited to a total of six entering freshmen each year.
Postbaccalaureate Premedical Studies Program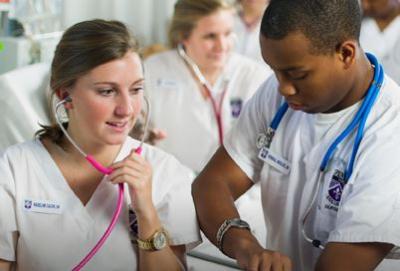 The Postbaccalaureate Premedical Studies program is designed for college graduates who have an undergraduate degree in a field other than the sciences and who seek admission into medical, dental, veterinary, and other health-related professional schools. The program consists of basic science courses in biology, chemistry, physics, and mathematics that fulfill requirements for admission to medical school, and other health-related professional programs.
The program is also designed to prepare students for the Medical College Admission Test (MCAT), Dental Admission Test (DAT), etc.
Because full-year courses form the core of the curriculum, students will begin in the fall semester and follow a structured course of study. They must complete their studies within two academic years (four semesters).
Upon completion of the program, students will be eligible for a Composite Letter of Evaluation to medical school. The Composite Letter of Evaluation is based upon evaluations by professors and written by the college's Premedical Advisory Committee. Students must complete at least two, two-semester sequences at Spring Hill College to qualify for this letter.