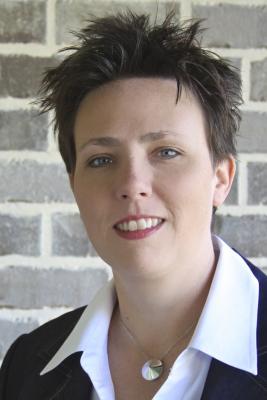 Assistant Professor - Education Department 
Dr. Sanders became an English teacher after finishing a B.A. and M.A. in English at the University of Central Arkansas.  She taught English and reading at both the middle school and high school level in Texas.  While working as a teacher, she earned a M.E. in Educational Leadership at Stephen F. Austin State University.  In 2004, she moved into an administrative position serving as a district testing coordinator and English language arts curriculum coordinator (K-12).  As a curriculum coordinator, she was responsible for training K-12 teachers in English language arts strategies and developed and aligned curriculum. While at the University of North Texas, Dr. Sanders taught courses for pre-service teachers focusing on content-area literacy and language arts methods as well as coordinating student teacher interns in the Dallas-Ft. Worth area.  She completed her Ph.D. in Curriculum and Instruction with a minor specialization in language and literacy studies at the University of North Texas.  Currently, she teaches courses at Spring Hill College for pre-service teachers and supervises student teacher interns in the local school districts.  Research interests include the use of the New Literacies in the K-12 classroom and how pre-service teachers are prepared to teach in a modern classroom with the New Literacies.  
"As technology continues to advance, the success of learners as well as a paradigm shift regarding literacy is critically connected to the new literacies.  The new literacies should be explored in research so as to assess curriculum and pedagogy needs in this modern area of learning."